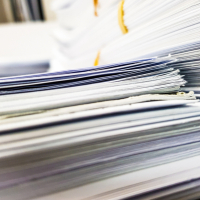 Recently, the Cochrane Review coordinated from Cochrane Sweden was featured in Vetenskap och Hälsa. 
"De har gått igenom närmare 14 000 vetenskapliga artiklar: vad säger forskningen om hur restriktioner på arbetsplatserna minskat smittspridningen under Covid-19? Arbetet med den systematiska översikten som genomförs av oberoende Cochrane leds av Matteo Bruschettini vid Lunds universitet."
You can read the full article here, and the Cochrane review from here.