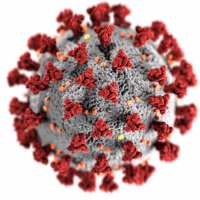 A new Cochrane systematic review has examined the interventions available to reduce the transmission of covid-19 in the workplace. More than 13.000 scientific studies were examined and screened, but only one single study met the criteria for inclusion in the review. The Cochrane Review was coordinated by Matteo Bruschettini, researcher at Lund University and Pediatrician at Skåne University Hospital. 
In the interview with Lund University, attached below, Matteo explains that almost no studies used a study design required to safely answer the question if interventions can reduce the risk of infection by SARS-CoV-2 in the workplace outside of healthcare, which surprised the author team. 
You can read the full review from here. "Workplace interventions to reduce the risk of SARS‐CoV‐2 infection outside of healthcare settings"
You can read the interview with Matteo Bruchettini (in Swedish) from here.