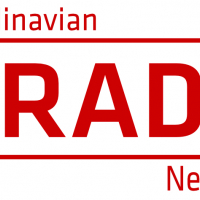 We are very pleased to announce the launch of the Scandinavian GRADE Network!
The Network will bring together contributors to GRADE within Scandinavia. We will aim to build capacity and enhance use of GRADE methodology in our countries. The Network is jointly led and managed by the Danish Health Authority, the Norwegian Institute of Public Health, SBU, Cochrane Norway, Cochrane Denmark and Cochrane Sweden. 

We will aim to link with and support researchers, policymakers and methodologists in use of and training in GRADE for systematic reviews and guidelines.

We would like to invite you to be part of the launch and establishment of a GRADE Network in Scandinavia. The intention is for this to be an inclusive network, to support sharing of ideas, processes and resources to enhance use of GRADE for systematic reviews and guidelines in Scandinavia.

The digital launch will take place on 13th of October at 10.00 CEST, and are open to join for everyone. You can read more about the launch here and also sign up for the event. 

We hope this can give the opportunity for everyone to know more about this new network, ways to become involved and opportunities to collaborate using GRADE within the Scandinavian countries for both guidelines and in systematic reviews.